Sun Protection and Trends
With warmer sunny months just around the corner we wanted to touch on the ways we can help you protect yourself from those harsh rays… and look great doing it!
From April 15 – May 15, 2021 we have up to $100 off all sun protection options from Transitions to sunclips to prescription and non prescription sunglasses!  Let's protect your eyes and have some fun while doing it!
Why Sun Protection?
Your eyes are one of the most sensitive parts of your body; small in size but big in its aid of your day to day life.  Proper sun protection is found by wearing glasses and sunglasses with full UV protection. Without it you may have challenges later in life that effect your vision.
What the heck are transitions? Aren't those the tinted lenses my aunt wore?
An everyday pair of glasses can have Transitions added to the lens; this photochromic technology allows the lens to go from completely clear indoors to a dark lens in a color of your choice (and there are many) when you're outside.  Transitions lenses also block 30% more harmful blue light then non-Transitions lenses making them a fantastic option for extra protection- even indoors when using electronics.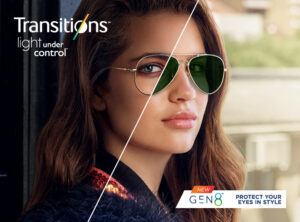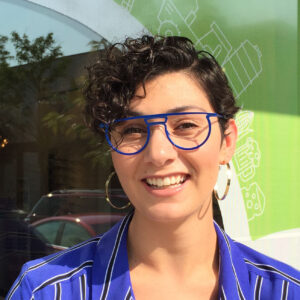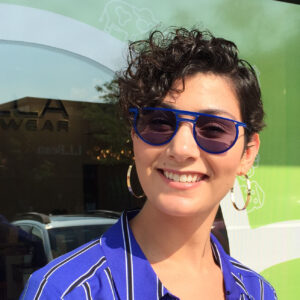 Can't stand glare?
For your sunglasses polarized lenses are one of our most popular options as they block harmful glare emitted from the sun.  Polarized lenses have a special filter that blocks intense reflected light from glare on water, hoods of cars, driving in rain, snow and even fishing. They come in a multitude of dark colors.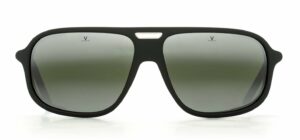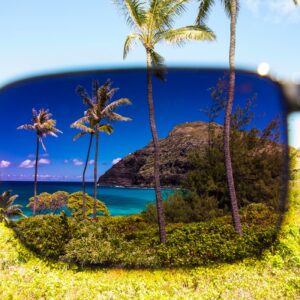 Tinted lenses
Tinted sunglass lenses have customizable color blends allowing for endless unique options!  A tinted lens is ideal for those who a polarized lens doesn't fit their lifestyle- hellllllo pilots!  (Polarized lenses can make it more difficult to read digital screens, but who needs to do that when you are laying on a beach).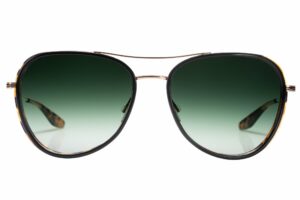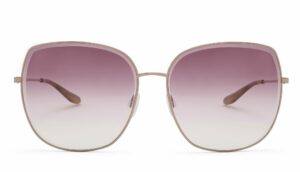 Sunclips are cool!
Custom sunclips can be added to ANY pair of glasses to give instant sun protection and are available in many colors and styles to fit your personality and needs. They come in tints, polarized and mirror.