CAN YOU SEE COLOR?
We are excited to announce we are now carrying lenses to help those with color blindness. You can get them as a custom sunclip on any frame or lenses put into your favorite frame/sunglass. Below are the lens colors available. What's amazing about this new proprietary blend of lens is that they look like regular sunglasses, whereas other versions are tinted blue or red.



WOULD THEY WORK FOR ME?
We have samples in the store you can try before making any commitment- just ask! We would love to bring colorful possibilities to your world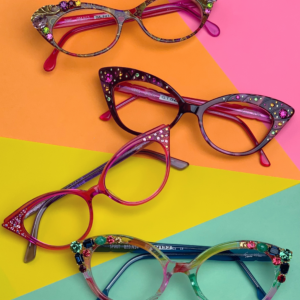 WHAT IS COLOR BLINDNESS?
Color blindness occurs when you are unable to see colors in a normal way. It is also known as color deficiency. Color blindness often happens when someone cannot tell between certain colors. This usually happens between greens and reds, and occasionally blues.
Men are at much higher risk for being born with color blindness than women, who seldom have the problem. An estimated one in ten males has some form of color deficiency.