President and Owner, ABOC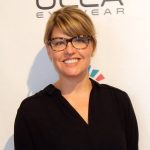 Life outside of Ulla:  I like to paint, run with my dog, cook and spend time with family and friends.
Why you enjoy your job: Running a business is extremely rewarding.  I get to work with a wonderful team of people, meet great customers and pick-out fabulous frames for the store.  We are there throughout the entire eyeglass experience making sure everyone walks out happy, looking great, and seeing their best.  Helping others is really important to us.
Love for other local businesses:  Ruffin' It Resort,  Great Dane, Cornblooms, Jac's and the list goes on….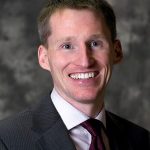 Dr. Haferman was born and raised in Wisconsin Rapids, WI. During the 4th year of optometry school, Dr. Haferman did internships at 2 clinics in Bloomington, a clinic in Indianapolis, IN, the Naval Hospital at the Marine Corps base in Quantico, VA and at the VA hospital in Huntington, WV.
Dr. Haferman is married to his wife, Kim, and together they have 2 boys, Drew and Mason. In his spare time, Dr. Haferman enjoys spending time with his family, traveling, running, biking and racing in triathlons as well as brewing beer.
Our Opticians
Here at Ulla Eyewear, our staff is more than just a team of salespeople. We are friendly, knowledgeable and well-trained opticians whose only objectives are to help guide you through our store of interesting and beautifully crafted frames, to choose lenses that best suit your prescription and lifestyle needs and to ensure you feel confident as you get out there to live your best life!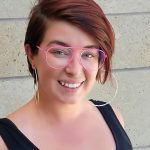 Life outside of Ulla: Outside of work I love spending time with family and friends – sitting around a fire or the lake, playing music and enjoying the company of those I love most. I always am working on a variety of craft and home projects.
Why you enjoy your job: For me the best part of Ulla Eyewear is YOU! I love helping my clients find something new and fun.  I always want to push you a bit- move outside your comfort zone into a look that makes you feel confident and unique.  Stop in and see me, I want to meet you!
Love for other local businesses: As a Madison native I have grown up on a steady diet of local goodness! I frequent the Memorial Union, Brittingham Boats, RED Sushi and the Willy Street Coop!  I seem to always have on a pair of shoes from Cornblooms and jewelry from Art Gecko.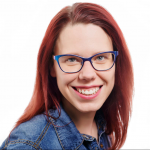 Life outside of Ulla: Reading, karaoke, dancing, and watching cheesy horror films on Netflix.
Why you enjoy your job: I love making sure every customer walks out looking fabulous with great vision in their new glasses.
Love for other local businesses: Cornblooms for amazing comfy shoes, Natspil for great food and music, local consignment shops where you can find one-of-a-kind pieces of clothing or furniture.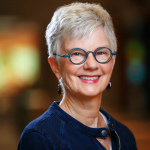 Life outside of Ulla: My passions are yoga and painting. I love to go to the big dog park with my granddog and take brisk walks.
Why you enjoy your job: I enjoy creating a look for people who are open to the experience of new and fun eyewear. I enjoy working with my daughter who is the big boss.
Love for other local businesses: Terese Zache  has great designs and high quality clothing, Jac's for great beer and burgers, Willy Street Co-op for its locally grown food.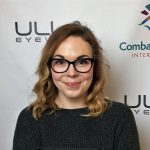 Life Outside of Ulla: I enjoy spending time in nature with my dogs.  I love relaxing with my friends, family and on my own. Watching films is a regular pastime, I would say documentaries are my favorite genre.  I find people are so interesting and you can learn a lot from others' life experiences. I also enjoy gardening, yoga, camping, gemstones and minerals and cooking.
Why you enjoy your job: Meeting people from all different walks of life is the biggest perk; I love to talk with people about almost anything. Once you get to know someone, it makes picking out a new pair of glasses much easier because we know what needs should be met. Selecting frames is part creativity and part problem solving; every day is different from the next, and I love that!
Love for other local businesses:  I try to do all of my shopping local- some of my favorites are Burnie's Rock Shop, the Willy St. Co-Op, Verlo (nothing like a handmade mattress!), Players Bar and Grill, Olbrich Gardens, the Farmers' Market, and of course, the Union Terrace on summer nights!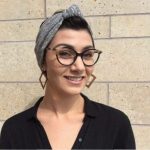 Life outside of Ulla: My favorite pastime outside of work is baking. I bake mostly layer cakes and enjoy experimenting with uncommon flavors. I will occasionally make cookies and donuts as well. I also love to draw and have dabbled in watercolors. When the weather is nice I love to go on bike rides or rent kayaks or paddleboards.
Why you enjoy your job: The best thing about this job is the people I work with. Coming from corporate retail, where there was constant staff turnover, to a small local business has been a refreshing change for me. Everyone who works in the store brings a unique personality to the team and is so knowledgeable about what we do. As the newest addition to the staff, I feel very welcomed and supported by my coworkers. Being part of the team at Ulla feels like being part of a family.
Love for other local businesses: As a baker, I have a special appreciation for sweet treats and frequent both Batch Bakehouse and Greenbush Bakery. I live near the capitol square and like to walk to nearby restaurants such as Merchant, Nattspil, and countless other locally owned establishments.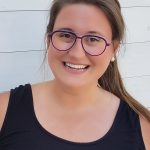 Life outside of Ulla: My son, Alexander, and I enjoy going to the Madison Zoo, Children's Museum, and finding live music to dance to! He is quite the dancer and foodie! In addition, we enjoy going on adventures with friends and family!  I will be graduating in December of '17 from Edgewood College with a Master's in Marriage and Family Therapy. I love taking what I have learned in school and applying it to my everyday life. The team at Ulla has been such a huge support for me during this journey!
Why you enjoy your job: There is something to be said about waking up in the morning and feeling excited about going to work. The team at Ulla Eyewear has a contagious energy and a passion for making every client feel and look their best. I enjoy being a part of that team in assisting you!
Love for other local businesses: A couple of my favorites include; Naples 15, Children's Museum, Twigs, Cornblooms.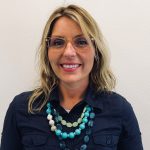 Life Outside Ulla:
I'm a frequent lover of meditation, working out, and anything outdoors. Animals are my weakness, especially my German Shepherd Buddy, who the most handsome gentleman fur baby a girl could have. I coach for Special Olympics of Dane County, which is also a huge passion of mine. When I'm not at Ulla or doing any of hobbies listed above you can find me working in health care at the University of Wisconsin-Madison.
Why I enjoy my job:
I find meeting new people and being able to help them one of the greatest joys of life. Plus, working at Ulla has taught me to step outside my frame comfort zone. I'm always discovering new styles and features on all of our unique glasses.
Love for other local businesses:
I'm a huge live music fan, luckily Madison has a lot of great options such as, the Orpheum and The Majestic. Salvatores Pizza….need I say more. Lastly, The Madison Greenhouse Store on Willy St. is always inspiring my green thumb