How Things Are Going And Our Commitment To You
It's safe to say that 2020 was the year of the pivot.  It was a challenging and eye-opening (pun intended) experience for everyone, here at Ulla Eyewear it was no different.
As we cautiously and optimistically increase our offerings to our clients we wanted to let you know how things are going and how we can best serve you moving forward.
We continue to stay diligent on our sanitation procedures.  This is something that we believe benefits everyone even outside of Covid and is unlikely to end for us.  We continue to sanitize commonly used tables, desks and tools as well as frames after being tried on.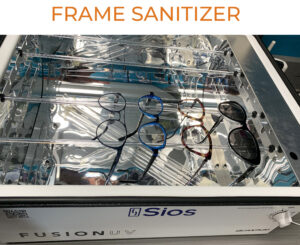 Our entire team is vaccinated and not currently wearing masks, however should you feel more comfortable in your appointment with us also wearing a mask we are happy to do so.
We're currently offering walk-in, booked and private appointments. For those of you that would prefer to have a dedicated space just for you we suggest choosing a private appointment that can be scheduled before our store opens for the day. Click here for more information.
We're excited to get back to having events again! Our next big event is our annual Sidewalk Sale on July 16-18.  We'll be excited to see all of your smiling faces and eyes rain or shine! …and your smiling eyes if you are wearing a mask 😉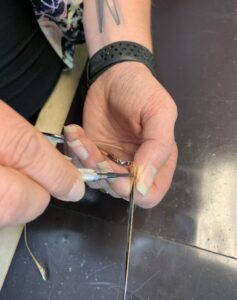 Please feel free to stop in any time for a free adjustment regardless of where your glasses are from.  Our talented opticians can take even the most "in need" frame and breathe new life into it. We're always up for the challenge and to help you feel better than ever.
One thing that remains the same is our commitment to you.  You are our top priority. We always strive to provide the absolute best experience, service and product. Let us know how we can help!
Once again, thank you for continued support! It means more then you know!