Hello 2022! Hoping for good things to come for all of you as we cautiously venture into a new year.
As we embark on our 24th year here at Ulla we thought it'd be fun to look back on a few of our favorite memories – some things that helped shape us, let us grow and made us laugh.
Enjoy!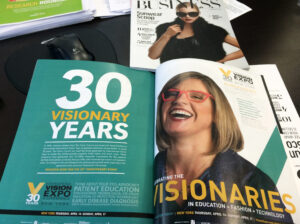 Brittany was featured as one of the International Vision Expo's visionaries and graced the pages of magazines
and hugeeee signage all over Las Vegas' expo in 2015!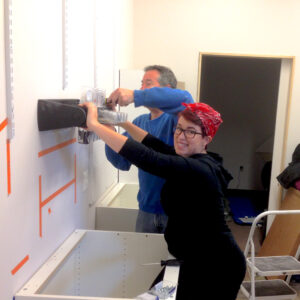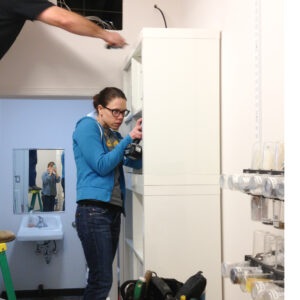 We built TWO beautiful stores in the span of 4 years. Margot and her dad, Larry, worked (some harder then others)
to hang our custom shelves and Amy helped by putting up cabinets for Ulla Eyewear's second store in 2014.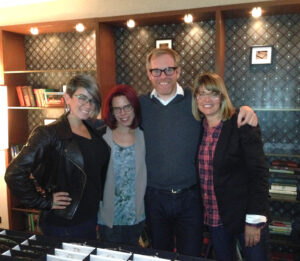 Amy, Brittany and Margot were invited to a private training event for Tom Davies in Chicago in 2013 and even
got have the master himself design glasses for them!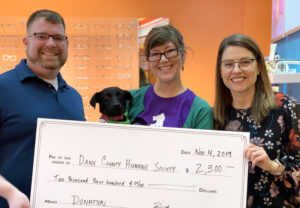 In 2019 we made one of our largest donations to date to the Dane County Humane Society; an organization near and dear
to our hearts!  Here Mitch and Brittany present a member of the DCHS with the check!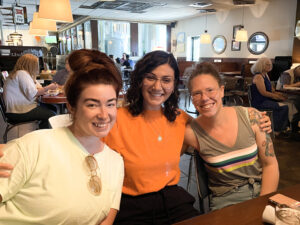 Even when we have time off we like to spend it together! We held our first team event since covid where we met to discuss plans
for 2021-2022, had a great lunch and almostttt escaped an escape room!