Hey, Ulla friends! We're back with another edition of "trends that we're obsessing over." Summer is here in all of its hot and sunny glory, and you might feel like you're working for the weekend. Why not add a little excitement to your week by donning a pair of bold glasses? Read on for our favorite, statement-making eyewear trends for summer.
RED/CORAL
Before you make any snap judgements about these brightly-colored frames, let us reassure you: reds and corals can be surprisingly "neutral" if you find the right hue. Lucky for you, we've got a few pairs sure to flatter a number of different skin tones and styles.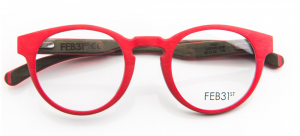 BLUE
Mirrored lenses are all the rage this summer, and we're particularly taken by Maui Jim's Blue Hawaii sunglasses. Not only do mirrored lenses look fresh and trendy — they also provide additional protection from the sun's damaging rays.

If the bright blue mirror isn't your thing, a soft, translucent turquoise may be more your speed. This modified cat eye by Salt Optics gives a bit of lift without being overly dramatic.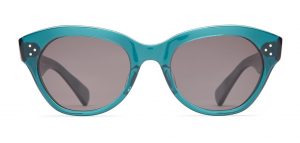 THIN/LIGHT
In the summer heat, the last thing you want are heavy frames, or glasses that slip off your nose. Purchasing a thinner / lighter pair of glasses for summer will keep you comfortable no matter what the weather! This pair by Theo Eyewear combines several of our favorite things: a gorgeous color, a thin frame, and an interesting shape!

Frames by Lindberg are always a great option if you're looking for something lighter weight, but not willing to sacrifice on style. This gorgeous green will complement warmer complexions and the shape will suit most face shapes for men and women.