The Fight Against Metastatic Breast Cancer
This month Ulla Eyewear has set out to honor those on the long road with metastatic breast
cancer. This is something that has deeply touched our family over the years and something
we're passionate to give back to.
Our goal is (hopefully) a simple one; to raise $4,000 to be donated toward the important
research involved around this debilitating illness.
Through the month of August we ask that you consider adding a donation of any amount onto
your sale (donations without purchase are accepted too!*) and as a bonus we'll match that
amount up to $2,000!!!!
We appreciate each of you taking the time to read this and consider a donation – together we
found to make an impact in the fight towards cancer freedom.
*If you're interested in making a donation without a purchase please call/text 608-231-3937
and we can take a donation over the phone/send a link to pay. A receipt of donation will be
provided.
In loving Memory of Megan Correll and Maggie Younggren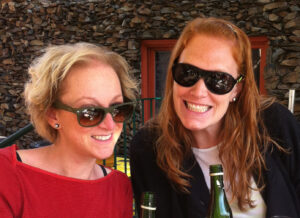 Once again, thank you for continued support! It means more then you know!