Glasses + Masks = Fog…Or Does It?
As 2020 continues on most of us are well versed in the wearing and maintenance of masks,  but who would've thought the combination of glasses and masks could have so many things to consider.
Well, at Ulla Eyewear we've complied a list of ways to combat the fog; options that range from modifications to your current glasses and trends for your next pair.  We hope that you find this informative as we all navigate this new normal.
PLACING YOUR GLASSES OVER YOUR MASK
In our experience fogging seems to occur when there is space between the bottom edge of your glasses and your face/mask.  Sliding your mask up higher on your nose so the bottom edge of your glasses rests over the mask will help prevent fog of forming.
Apply a small amount of glycerin-based soap to the backside of your lenses.  Using a microfiber cleaning cloth wipe the lenses until they are clear again.  This small amount of soap has now created a barrier on the backside of the lenses.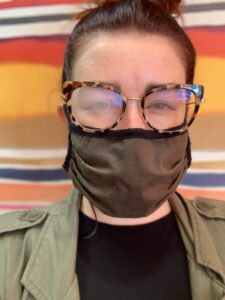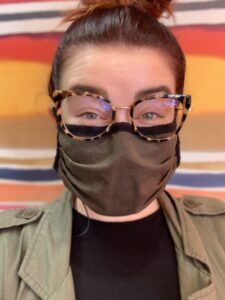 ANTI FOG LENSES
In the market for a new pair of glasses or looking to upgrade the lenses in a frame you have?  Ask about our Anti Fog lenses; available for most prescriptions and sure to eliminate that pesky fog.
These times are so challenging and we're all working through this together.  If you're interested in shopping with us and would like to book an appointment (private appts available!) please call/text us or click here and let's set something up.  Your safety and comfortability are our top priority!
And in case you're wondering what's "in" right now – here are a few frames we're LOVING!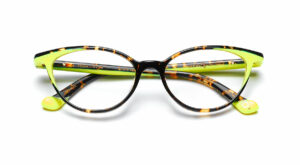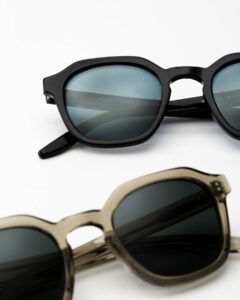 If there is any way we can make your time in our store more comfortable please don't hesitate to reach out!  We are happy to accomodate completely private appointments and will get creative in developing a solution for anything else you might think of.
We also have curbside pick-up and drop-offs for anything you may need.
Should you prefer to stay in the comfort of your own home we are providing virtual eyewear styling appointments. Click here for more info.
Thank you so much for your support!