Evereve and Ulla Eyewear: Springtime Essentials
Springtime is right around the corner and if you're anything like us you've already been daydreaming about the bright colors and pastels, geometric shapes, floral patterns and vintage styles that are taking over spring fashion by storm. Make sure your wardrobe is up to date for the upcoming spring season by shopping for all your fashion and accessory needs at Ulla Eyewear and Evereve.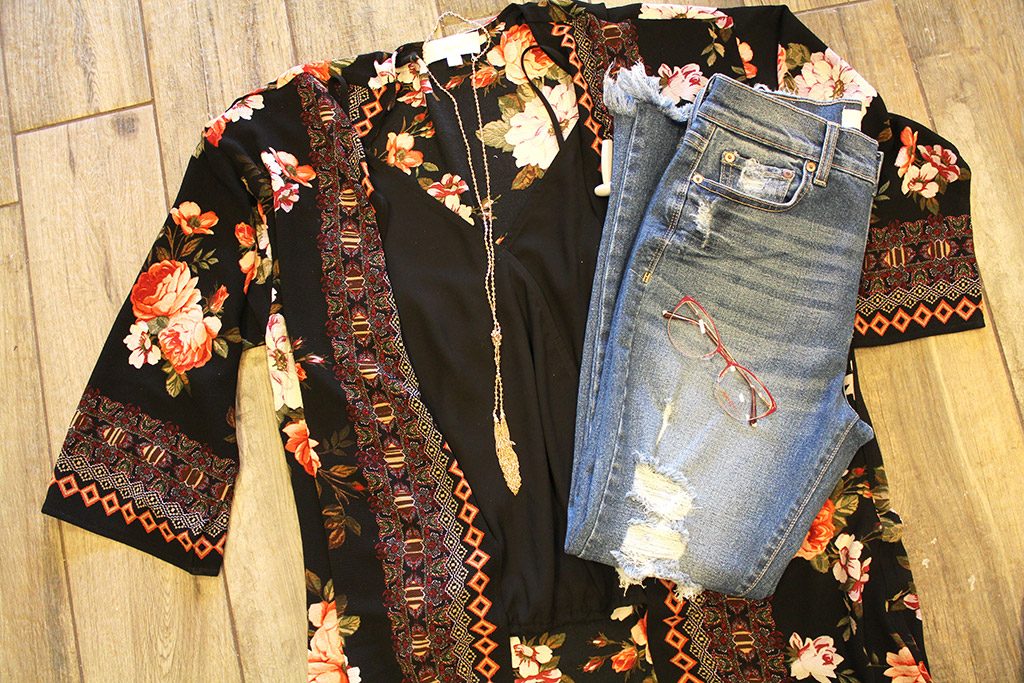 Bold patterns and florals are HUGE this spring. Mix up your wardrobe by adding this Delilah Border Floral Kimono statement piece from Evereve, located in the Hilldale Shopping Center. Wear this kimono with a distressed pair of jeans and a solid color cami for a relaxed and casual look.
To add a little pop of fun to this outfit, try accessorizing with a bold statement necklace and a pair of magenta frames from Etnia Barcelona. These metal cat-eye frames are a bright feminine addition to any outfit.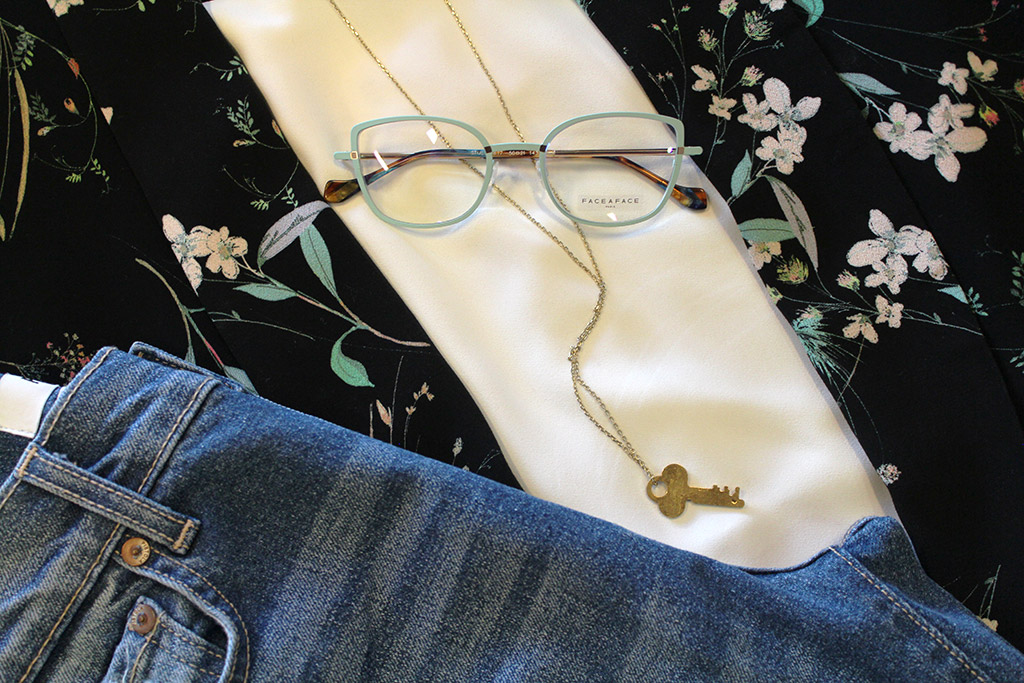 In need of a chic business casual look? Try pairing this Archer Floral Boyfriend Jacket with a pair of neutral jeans and simple accessories. This stylish floral jacket can be dressed up for the office or worn with a simple white t-shirt underneath for a put together casual style. Add to this look with a simple necklace from The Giving Keys.
Don't forget the finishing touches to this look by pairing it with a pair of STIJLI frames from Face a Face. A titanium frame will be lightweight but substantial and is a great way to draw attention to your eyes without overwhelming your look. This gorgeous mint color is so on trend with spring fashion, and will brighten up your wardrobe!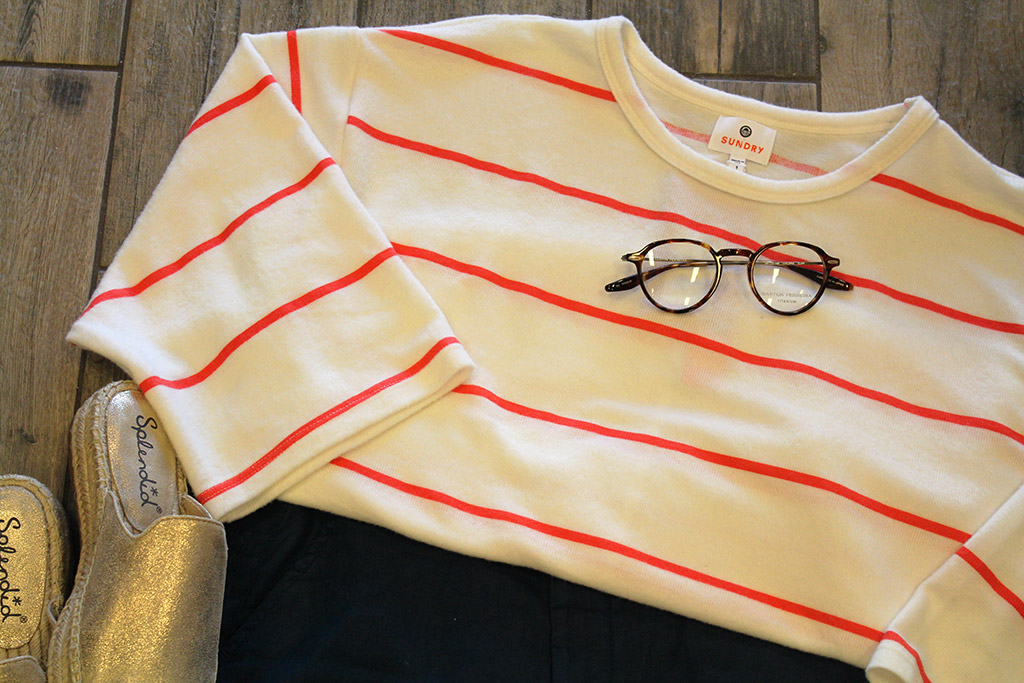 For a casual everyday look think comfy materials and simple stripes. This Kimono Striped Sweatshirt from Evereve is the perfect shirt to throw on and go while feeling comfortable all day and looking stylish while doing so.
You can finish the look by adding a pair of chunkier frames; like these by Barton Perreira and a sparkly shoe. The combo of titanium and chestnut tortoise gives the perfect "old is new" vibe, making you a trendsetter every time you wear them!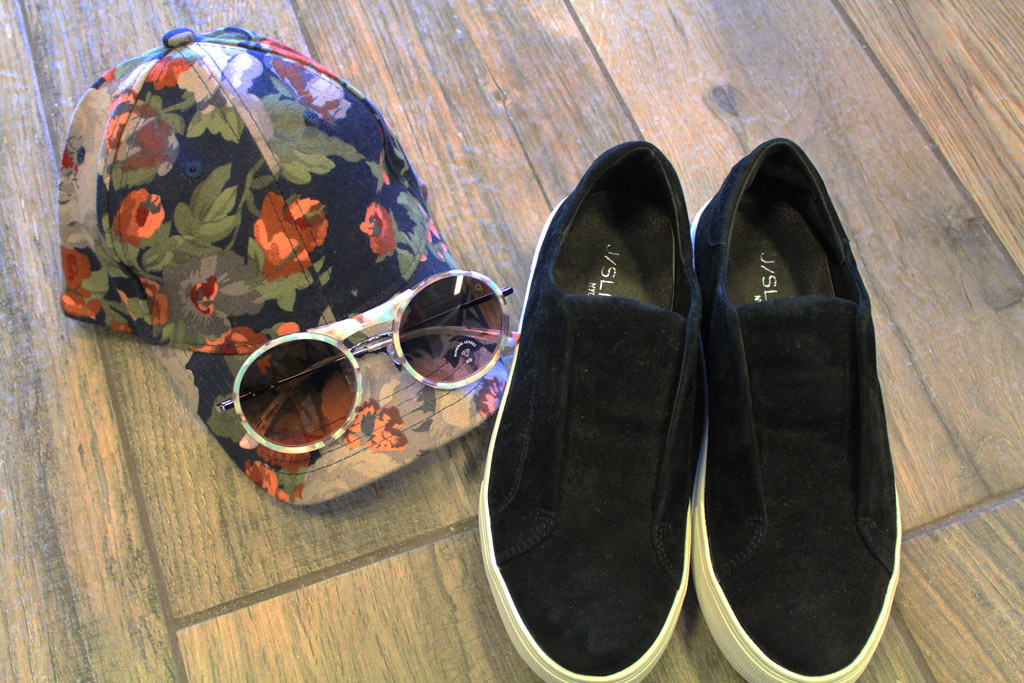 You don't have to buy a whole new wardrobe for this spring season, just pick up a few accessories to make your outfits pop! Try this floral hat from Evereve to pair with any casual outfit, and these new suede black sneakers are the perfect addition to any outfit this spring.
To pull together any look this spring season, don't forget a fabulous pair of sunglasses like these floral Hampstead sunglasses from Etnia Barcelona. These unique aviator sunnies have natural mineral glass lenses to give you the clearest sight possible. Good for you, and great for your outfit.
Spring is the perfect time to pair some of the fabulous and unique frames that Ulla Eyewear offers so your everyday looks will make bold and stylish fashion statements. Stop by Ulla Eyewear in the Hilldale Shopping Center to find your perfect pair of frames and sunglasses that will be your fashion statement piece. Make sure you get into Evereve to add some new essentials to your wardrobe to pair with your new fabulous frames this spring season!
Featured frames: