The Story of Ulla
The seeds of Ulla Eyewear were sown in the late 1990s when many friends of Ulla (pronounced ooo-la), an iconic Madisonian, took notice of the fun, bold, and distinctive eyewear she acquired while visiting her native Germany. Soon Ulla found herself taking numerous requests prior to her trips and bringing back frames for her friends in Madison. Recognizing the need for a place to buy distinctive and fashion-forward eyewear locally, her husband, Joe Graber, founded Ulla Eyewear.
After working at the store for more than eight years, Joe's daughter, Brittany, took over operations and ownership in 2009. Today, Brittany Graber proudly carries on the tradition of style and originality that is her step-mother Ulla's trademark.
Operating in Hilldale Shopping Center since 1998, Ulla Eyewear is one of Madison's only local, independent, and family-owned eyewear stores. Our stunning selection of unique and stylish frames for men, women, and children – along with exclusive lines and interesting accessories – makes Ulla Eyewear Madison's premier eyewear shopping destination.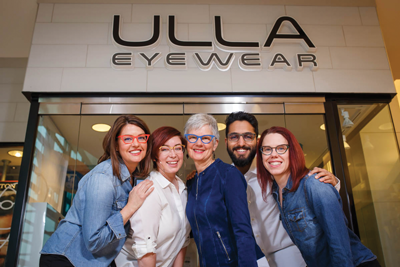 Community Work
Proud of their Madison roots, Ulla Eyewear gets involved in the community as much as possible. Although there are various causes Ulla supports, the Dane County Humane Society and Combat Blindness International are the headlining causes of Ulla Eyewear.
Dane County Humane Society
Owner of a rescue dog herself, Brittany feels very passionately about helping shelter dogs whenever and wherever she can. One way Ulla supports DCHS is through featuring a dog in need of a home every week on Facebook. Ulla's #DogOfTheWeek is able to connect with an audience otherwise harder to reach by DCHS themselves, giving them a different platform to find new families for the pups in the shelter. Ulla also collects donations at the store and other events for DCHS.
Combat Blindness International
A charity based in Madison, CBI works to eliminate preventable blindness and other eye-related diseases both locally and internationally. On a local level, CBI works with Madison schools to screen underserved children to make sure they have the tools they need to succeed. This is so important to Ulla Eyewear because we believe every child should have an equal opportunity to an education.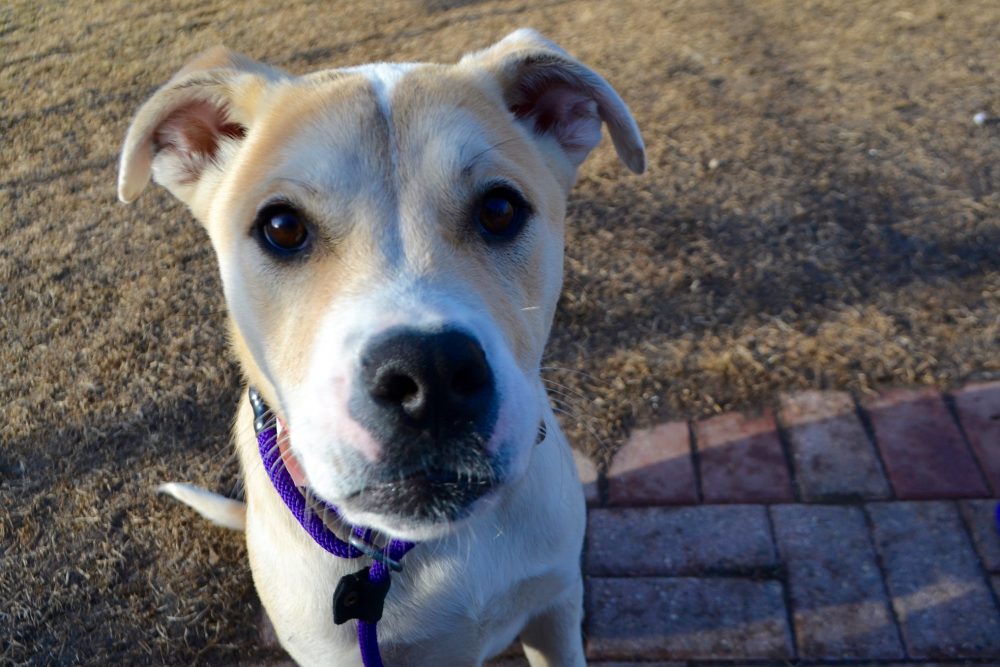 Reframed
ReFramed, a new program to Ulla Eyewear, depends on customers looking to do something with their gently used frames – instead of tossing them out, ReFramed offers to buy the frames from them. From there, Ulla's professionally trained staff will refurbish the frames as needed and get them out to the sales floor.
ReFramed also offers Madisonians a chance to embrace their uniqueness as most of these frames are now considered one of a kind! One of the most exciting parts of this program for customers is that they leave with a frame that allows them to show their own personality and style while also being price-conscious and planet-friendly. Best of all, with every frame purchased through ReFramed, Ulla provides a free vision screening to a child in the Madison School District.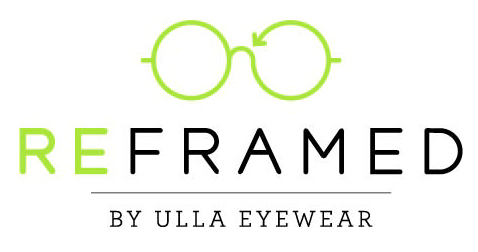 Copyright © 2018 - Ulla Eyewear. All Rights Reserved